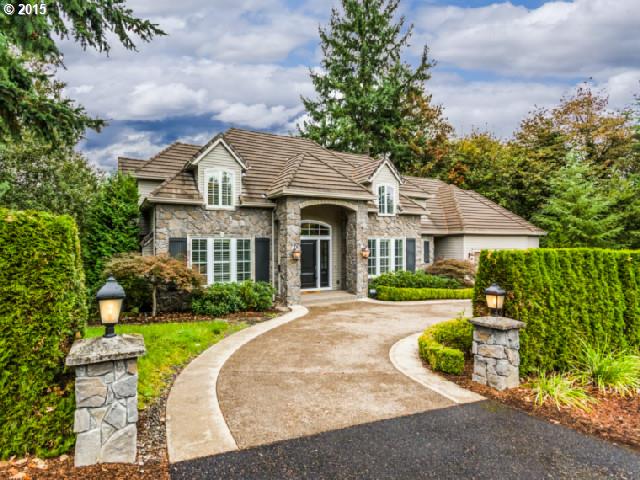 For those who love the outdoors, part of moving to a new part of the country is finding the natural getaways nearby. With majestic mountains, breathtaking coastal landscapes, fairytale-style waterfalls, towering rock formations, and wild forests, it's difficult to narrow down Oregon and Washington's recreation options while planning your relocation. Housing that provides comfort and convenience is at the center of it all as well, for both the hardcore and novice hiker, when it comes to nature.
Mt. Hood National Forest: Iconic Beauty
Catch views of Oregon's iconic Mt. Hood from the many lakes that dot its southwest side, including Lost, Mirror, Trillium, and Timothy. Adventurous types can drive or hike into any spot in Mt. Hood National Forest and set up camp at sites off the beaten path. Several trails—including routes to Elk Meadows, McNeil Point, the Sandy Ridge Trail System, and the Pacific Crest Trail—crisscross the area, offering fields of wildflowers, glacial creeks, alpine inclines, and views of the region's volcanic peaks, adding to the excitement of relocation. Housing options can be found near these iconic beauties as well as amidst them for those who wish to be surrounded by enchanting forestry.
Oregon Coast: Unbeatable Views
Sweeping cliffs, old-growth forests, and quaint coastal vibes make Oregon Coast campgrounds frequent visitors' favorites. Head north to Saddle Mountain for a challenging climb or visit Nehalem Bay State Park for beachside cycling, crabbing, kayaking, and beachcombing. As Oregon's westernmost point, Cape Blanco boasts vast ocean vistas, cabins, and a historic lighthouse. Close to the border, be amazed by Samuel H. Boardman State Scenic Corridor's Arch Rock and Natural Bridges before returning to your yurt at sea stack-spotted Harris Beach State Park near Brookings.
Central Oregon: Staggering Falls & Formations
Silver Falls State Park features 10 beautiful waterfalls, plus overnight accommodations for you and your horses. Relocation housing and other luxury properties for those interested in more rugged outdoor adventures are available nearby, or visitors may pitch a tent at Smith Rock and seek out challenging hikes like Misery Ridge, rock climbing, and mountain biking. Camping options are communal but worth it for the scenic rock formations and plentiful wildlife. Also consider Alder Springs Campground with trail access to shimmering Proxy Falls and Three Sisters Wilderness.
Eastern Oregon: Remote Relaxation
A well-timed stop on your way out to the Wallowas, Minam State Park offers fishing, nearby raft rentals, and springtime wildflowers. Once you reach the mountains, pick a site at Wallowa Lake State Park. Spend the day horseback riding, taking the Ice Lake Hike, canoeing, boating, fishing, or just gazing out at Eastern Oregon's wide open spaces; nearby activities outside the park include go-kart tracks, art galleries, and a tramway ride to the top of Mt. Howard.
Southern Oregon: Northwest Treasure
Crater Lake National Park, the crown jewel of the National Park Service, features tent and RV sites and cabins seven miles from the rim in Mazama Village Campground. Valley of the Rogue State Park along the Rogue River is also close to Oregon Caves National Monument and Ashland's Shakespeare Festival. Jackson County's Howard Prairie Resort, just 40 miles from Crater Lake, is a local favorite, featuring yurts and cabins in addition to tent sites, as well as a full-service marina in view of Mt. McLoughlin.
Olympic National Park: Wild Variety
Skip from lush rainforests, rocky beaches, and jagged peak views along the Strait of Juan de Fuca in Olympic National Park. In addition to quintessential Washington coast views, keep an eye out for eagles and seals from your site along beautiful Second Beach or elk in high-elevation Deer Park. Lake Crescent Lodge is the ideal rustic getaway for those who want to get close to nature, but not too close.
Let Terrie Be Your Guide
Terrie Cox isn't just your Realtor—she's your guide to the Pacific Northwest. As a Certified Relocation Professional, Terrie is specially qualified to help you find relocation housing you'll love in your new surroundings. Get in touch Terrie, a world-ranked RE/MAX Realtor, to learn about more outdoor recreation options near your next home in Washington or Oregon by visiting http://terriecox.wpengine.com or calling/texting (360) 607-4100.
POSTED ON: November 30, 2015 5:31 pm